Membership-Why Join Barnsley Beekeeping Association?
The association serves to support the local beekeeping community and provides a focus of interest for anyone interested in beekeeping. As a member of our community, you'll have access to a diverse network of beekeepers with a wealth of knowledge and experience.
Information and advice on beekeeping.
Education, support, and mentoring. Dedicated private members Facebook and WhatsApp groups
Access to our beginners' beekeeping course which covers the basics of good beekeeping
Regular speakers throughout the year and cover interesting bee husbandry topics
As a member, you can get discounts from some suppliers which may help you to set up as a beekeeper
Weekly summer apiary sessions (weather dependent)
Sharing of knowledge, experiences, mentoring and support
2nd hand equipment
Extraction equipment to borrow
Discount offers for fondant, varroa treatment, foundation, etc.
Ability to apply for Bookers wholesalers
Offers of spare swarms from other members
An extra pair of hands
Other things included in your membership…
Membership to the Yorkshire Beekeepers' Association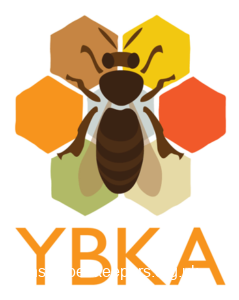 Discounts on equipment and supplies
Opportunities to meet other beekeepers at regional events for lectures, talks, and demonstrations and to discuss the practicalities of beekeeping
Information on auctions, equipment sales, beginners and advanced beekeeping courses
Information and anecdotes from the YBKA newsletter online
Annual beekeeping convention
Membership to the British Beekeepers' Association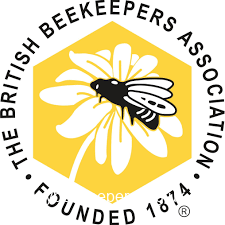 Beekeeper's Public Liability Insurance
Monthly BBKA magazine
Access to the BBKA website for knowledge, latest legislation, best practice and current advice on pests & diseases
BBKA lobbying of government and EU for the benefit of all beekeepers
Discounted entry to BBKA functions (Spring Convention etc.) and discounts from various suppliers
Opportunity to take beekeeping examinations
(British BKA membership included with your Barnsley BKA full membership)

| | | |
| --- | --- | --- |
| Registered (Full) | £30 | This membership category provides all the benefits the association has to offer: You will be registered with the Yorkshire Beekeeping Association (YBKA) and the British Beekeepers Association (BBKA). As a full member, you'll be entitled to attend all apiary sessions and Master Classes that will be held at the association apiary. Included is the Facebook group, WhatsApp group and weekly apiary sessions. |
| Partner | £20 | This category of membership is for those beekeepers who are the spouse or partner of a full member of this association and whom reside at the same address. |
| Junior | £10 | This category of membership is for those junior beekeepers who are under the age of 18 on the 30th September of the year they join. Juniors receive the same benefits as a Full Member including public liability insurance and monthly newsletters from YBKA and BBKA. A junior member must be supported at all times by a parent or guardian. |
| Local/Social | £6 | This category of membership is for those who have an interest in beekeeping and are a member of another Beekeeping Association. There is no insurance included and you don't get a copy of BBKA News. |
Please be aware that only Barnsley Full, Partner & Junior members can handle association bees or be on the swarm collection list; this is due to the insurance policy that BBKA provides.
What most people are unaware of at the beginning of their beekeeping journey is that the major benefit of being a member of a beekeeping association is that you automatically become a member of both the Yorkshire Beekeeping Association (YBKA) and British Beekeeping Association (BBKA) with all the benefits therein but most importantly have public liability insurance for your bees through the BBKA. We do need to just mention that our subscription year runs from September until September and so subs will be due for renewal in September each year. We have to pay a significant portion of each member's subs to the BBKA in respects of insurance payments so cannot offer any discount for partial-year subscriptions. This means, unfortunately, that if you join in June, you will pay again in October.
Membership runs from October to October.
---
Transparency: Where does your money go?
| | | | | |
| --- | --- | --- | --- | --- |
| 2023/2024 | What we charge you | How much goes to the British BKA* | How much goes to the Yorkshire BKA* | How much Barnsley BKA keep to run the club |
| Registered Member (Full) | £ 30.00 | £21.00 | £3.00 | £6.00 |
| Partner Member | £ 20.00 | £13.50 | £3.00 | £3.50 |
| Junior Member | £ 10.00 | £9.50 | £0.00 | £0.50 |
| Local/Social Member | £ 6.00 | £0.00 | £0.00 | £6.00 |
*capitation fees